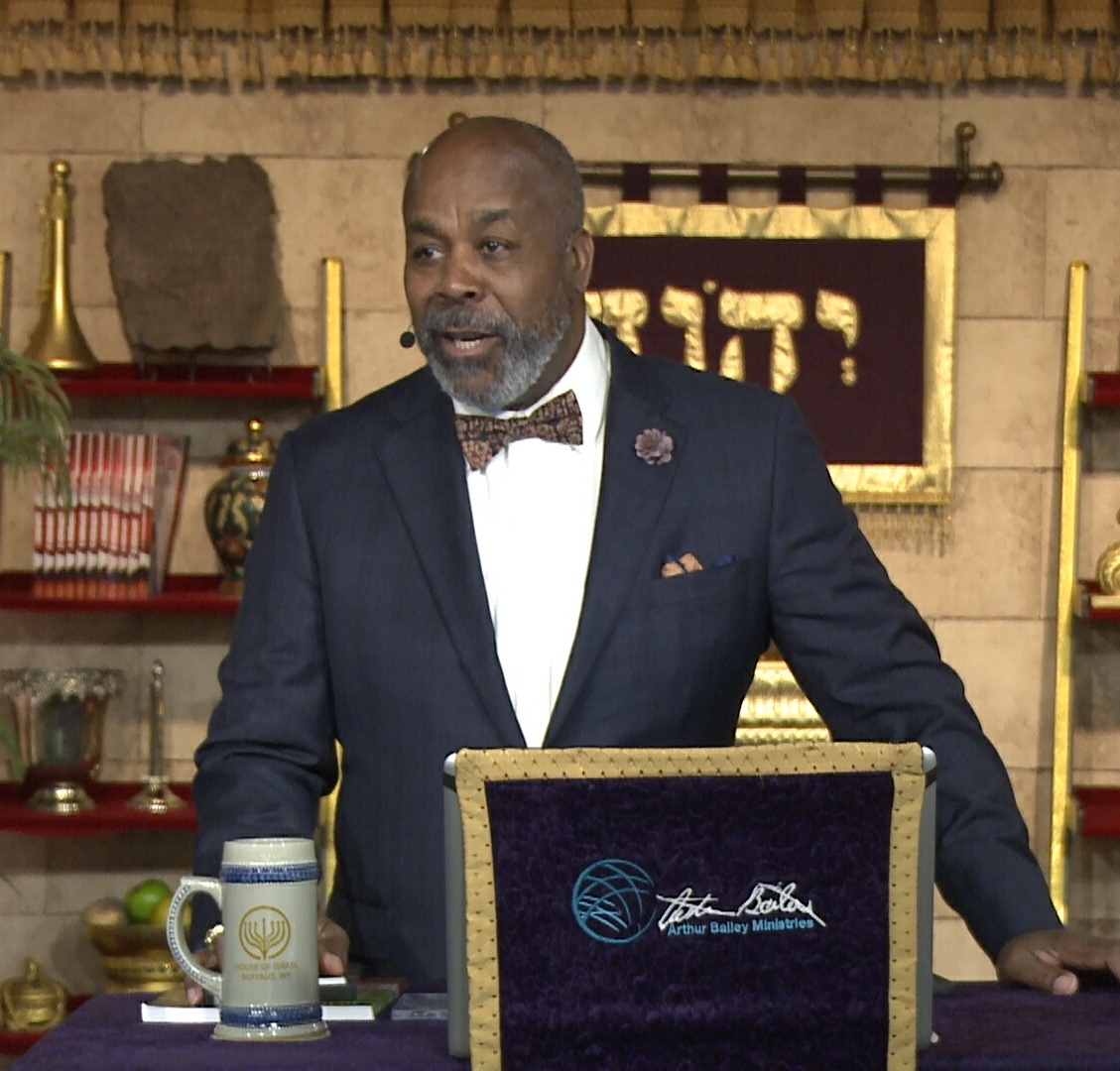 Well, bless my soul; I received a Revelation and Correction about Tithing! Arthur said this is a discipleship ministry and he discipled today! He explained the 1st, 2nd and 3rd Tithes from Scripture. Some of us had never heard of these Tithes, much less kept them, so there will be a learning and doing curve. However, let's be obedient children of the Most High and realize that ALL of His Commands are for our benefit, protection, and joy!
This Blog is an overview. Watching the Teaching is essential to get a complete understanding of what you are commanded to do. Remember what Arthur said, you cannot be about the Father's business when you don't keep His commands!
1st Tithe
The 1st Tithe, 10%, is given every year (or as often as you receive an increase, e.g., a bi-weekly pay check). It is YeHoVaH's. It is holy unto YeHoVaH. This Tithing is between you and the Father.
The Tithe never belonged to the Levites; it was YeHoVaH's Tithe. However, He can give it to whomever He pleases. Even the Levites had to Tithe!
The 1st Tithe is not to be eaten by you or your family; not given to the stranger, the widow, the fatherless, the alien, the sojourner or anyone else. It Is Holy Unto YeHoVaH.
Learn about To Tithe or Not to Tithe
2nd Tithe
The 2nd Tithe is also a tithe that is required every year.  This 2nd Tithe is eaten by you at a certain place.  The 1st tithe is not eaten by you, it is holy unto YeHoVaH.
This 2nd Tithe is set aside for YOU!  This is your provision for your family for the Feasts!
Deuteronomy 14: 22 Thou shalt truly tithe all the increase of thy seed, that the field bringeth forth year by year. 23 And thou shalt eat before the Lord thy God, in the place which he shall choose to place his name there, the tithe of thy corn, of thy wine, and of thine oil, and the firstlings of thy herds and of thy flocks; that thou mayest learn to fear the Lord thy God always. 24 And if the way be too long for thee, so that thou art not able to carry it; or if the place be too far from thee, which the Lord thy God shall choose to set his name there, when the Lord thy God hath blessed thee: 25 Then shalt thou turn it into money, and bind up the money in thine hand, and shalt go unto the place which the Lord thy God shall choose: 26 And thou shalt bestow that money for whatsoever thy soul lusteth after, for oxen, or for sheep, or for wine, or for strong drink, or for whatsoever thy soul desireth: and thou shalt eat there before the Lord thy God, and thou shalt rejoice, thou, and thine household, 27 And the Levite that is within thy gates; thou shalt not forsake him; for he hath no part nor inheritance with thee. (KJV)
3rd Tithe
This 3rd Tithe is given every third year.  This tithe is for the Levite, the stranger, the fatherless, and the widows which are within your gates.  This tithe also carries an abundant blessing!
Deuteronomy 14: 28 At the end of three years thou shalt bring forth all the tithe of thine increase the same year, and shalt lay it up within thy gates: 29 And the Levite, (because he hath no part nor inheritance with thee,) and the stranger, and the fatherless, and the widow, which are within thy gates, shall come, and shall eat and be satisfied; that the Lord thy God may bless thee in all the work of thine hand which thou doest. (KJV)
Listen as Arthur explains the 3rd Tithe as well as summarize all three Tithes.
My prayer is for all of us to understand and obey so will we receive all the blessings associated with giving to YeHoVaH.  HalleluYAH!
Sharon's Reflections on the Teaching
After this teaching, Floyd and I had to restructure our budget!  It is not easy, but Floyd and I feel compelled to obey the Father's commands.  We were tithing 10% plus offerings. However, we thought the 2nd tithe was "part" of the 1st tithe (the "part" being at our discretion) and we sectioned off 1/3 of the 1st Tithe for the 3rd Tithe.  Where I come from, we would say that system was "Jacked-up"! 
We repented!  We are now on the right course.  The 1st tithe is 10% of 100%; the 2nd tithe is 10% of the remaining 90%; and the 3rd tithe, on the third year is 10% of the remaining 80%.
I never cease to be amazed at what I am learning; things I never thought that I needed to learn!  I was still clinging to the church's way of Tithing and believing I was doing very well in my giving.
Heavenly Father, teach me, teach all of us, precept by precept.  Our Elohim knows what I don't know, that I do not know, I don't know, and will give me a bit at a time so I will not be overwhelmed and have to go into a marathon repentance session!  HalleluYAH!
We desire to walk in the Truth and be showered by YeHoVaH's blessings!
Learn about ​28 Blessings of Deuteronomy 28
Buzz on the Teaching
This is my last segment of the Feast Journal; it is being written in the afterglow of the Feasts.  It was wonderful to be in the presence of so many different personalities from different backgrounds and we all CAME TO CELEBRATE.  Everyone had a different journey to get here.  We all had been planning to come for months!  Some of us had struggles with health, finances, employment, family members, and other issues that we had to work through to get here.  But … We Made It!
Certainly a highlight of the Feast was the Testimony of my Sister Saint from Texas. She received a blessing just by coming to the Feasts and bringing her Firstfruits offering unto YeHoVaH.  My Sister Saint from Texas was staying at our house.  When I walked into the kitchen Sabbath morning, she was out on the deck animatedly talking to a Sister Saint from Washington State.  They were encouraging each other and rejoicing in the Almighty.  When Texas came in the house, her exuberance could not be contained!  She shouted, danced, and we hugged.  We danced and praised YeHoVaH for His Blessings.  You just have to listen to her testimony!  Get ready to be encouraged and shout!  HalleluYAH!
Here is the catalytic verse that started my Sister Texas rejoicing!
Deuteronomy 16:15 Seven days shalt thou keep a solemn feast unto the Lord thy God in the place which the Lord shall choose: because the Lord thy God shall bless thee in all thine increase, and in all the works of thine hands, therefore thou shalt surely rejoice. 16 Three times in a year shall all thy males appear before the Lord thy God in the place which he shall choose; in the feast of unleavened bread, and in the feast of weeks, and in the feast of tabernacles: and they shall not appear before the Lord empty: 17 Every man shall give as he is able, according to the blessing of the Lord thy God which he hath given thee. (KJV)
Remember … as Arthur said, one word from the Almighty will change your life forever.  Use the gifts, talents, and skills our Elohim has given you and put your hands to the plow.
Until next time … Blessings to You and Yours,
Sharon