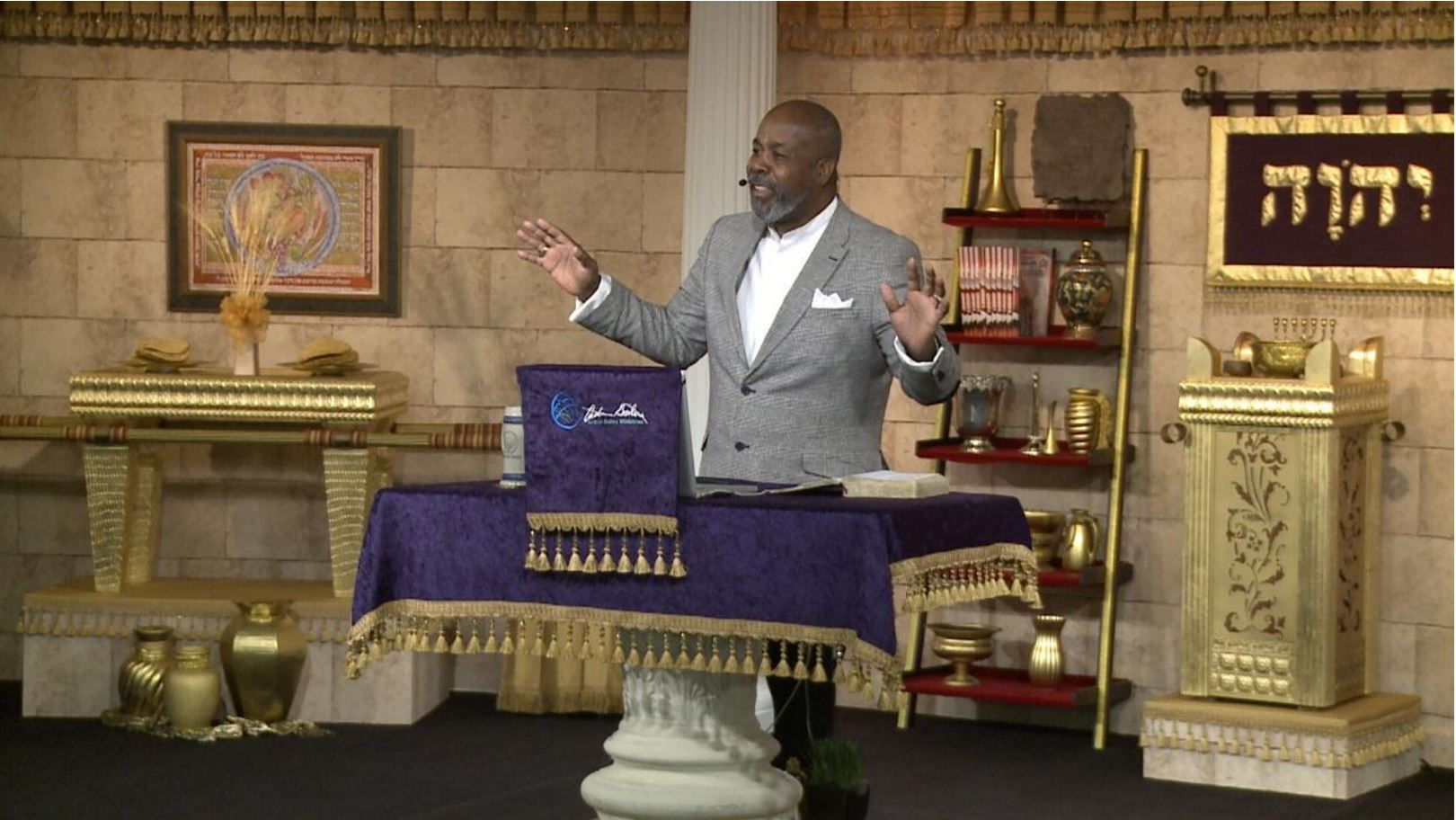 ​
Shalom Saints,
Riding home with Floyd, I thought about my ability to laugh at myself when I heard Arthur give Yehovah's prescription for Healing: Food, Laughter and Joy (This is during the Q & A.) I sometimes have a hearty laugh about all the crazy, illogical stuff I did trying to have "good luck."
In the fall of 1973, I moved from New York City to Pittsburgh into an apartment in Squirrel Hill. I wanted to ensure that I would have "good luck" there in Pittsburgh. This was my second time living in that city and my first time there was a bit rocky!
I sprinkled some "holy blessed water" I had gotten from the Scientologist in each room. I doubled checked that I still had my rabbit's foot on my key chain; my lucky penny that had been smashed in a special machine at a restaurant in CA years ago, my St. Christopher's coin, and my tattered, red, prayer cloth from Oral Roberts.
I was looking in all the wrong places for blessings where none would be found. Little did I know that I was opening all kinds of portals for evil spirits to attach to my life. My years there were hellish!! I married a man (now deceased) that was the Alpha Male in the popular group to hang with in Pittsburgh at the time. Our group was mostly professionals and graduate students. Well… the partying overtook him and he became addicted to cocaine which sent his mind into delusions of grandeur. When I didn't cooperate with his delusions, he became abusive. I tried for many years to make the marriage work, but he eventually left me when he feared I would commit him again to a mental facility.
Now, I am not blaming holy water, pennies, coins, and cloths for that mess. LOL!
But I do know that when we seek the world's strategies for success and happiness, we will never achieve the true shalom and blessings of Yehovah. That only comes by keeping His commands and walking in the pattern that Yeshua gave us.
Summary of the Teaching
If you have ever wanted a 'back story" to the frame of mind of Peter, this is the teaching for you! This teaching re-awakened a desire in me to have been present with Yeshua while He was teaching and sharing with His disciples. So often during my Hebrew Roots journey, I have experienced a sensation I can only describe as, "Wow! I thought I knew about that, but now I really see!"
Arthur continues the study of Peter's letter to the believers in Asia Minor on the practical applications of living the life of a believer. The revelation Arthur shares is about our connection to Melchizedek! Why does Peter use the term "royal priesthood" to refer to the believers? What are some of the differences between the Levitical priesthood and the priesthood of Melchizedek? Where was Melchizedek's Kingdom? Arthur's answers to those questions and more, revealed to me that Peter definitely was operating in an understanding of who believers really are which is different than the one usually accepted by us.
Now for another eye opener!  Please listen to the teaching to find out who are the people who were not a people.  They sure were not the group of people I have always thought and was taught they were!
1 Peter 2:9-10 King James Version  
9 But ye are a chosen generation, a royal priesthood, an holy nation, a peculiar people; that ye should shew forth the praises of him who hath called you out of darkness into his marvellous light;
10 Which in time past were not a people, but are now the people of God: which had not obtained mercy, but now have obtained mercy.
Now this would not be an Arthur teaching without 2 or 3 "Messages within the Message".  Please listen to hear his mini-teachings on:
The transforming power of your words

The analogy between babies' intuitive nature and our spiritual survival

The type of fabrics we put on our bodies is just as important as what we put in our bodies
Buzz on the Teaching
Every time Arthur talks about the types of fabric we should and should not be wearing, I hear feedback. All of it is positive. Earlier this year one of my Sister Saints at HOI went through her wardrobe and put together bags of synthetic clothes to either sale or give to charity.
The most dramatic conviction of changing from synthetic to natural fabrics came from my Sister Saint in the Bahamas. She wrote to me last night, right after the teaching:
"…Then all of a sudden I got conscious of clothing, bed covers, etc. Hahaha, literally changing what I was wearing…HalleluYAH!!!!!"
That is what I call immediate obedience. May we all Shema, hear and obey, in every area of our lives with such promptness.
Arthur words convicted me in another area. I had shared with Floyd earlier in the week that I had wrongly spoken about someone in a disparaging way to a third party. I repented to Yehovah and thought it best to just leave the matter alone and sort of "let sleeping dogs lie."
Well, last night I got a double whammy! Arthur talked about how our words are spirit and have power. It is very important that we guard our words so that people are not influenced by what we say about other folks. Well, I just knew, he knew my transgression!
Then Floyd motioned for me to come over near him. He whispered, "Don't you think you need to apologize for speaking out of turn?"
I did apologize to the person to whom I had released my frustrations. I told them that I did not want what I said to negatively affect how they saw the person whom I let frustrate me. They accepted my apology and in their response I knew, they knew, that I had spoken when I should not have allowed myself to openly process through my emotions.
As Arthur said, each day we are trying to conform to the image of Messiah. The transformation process is continual and dying to this flesh is not easy.
May your renewing be uplifting as you go further on this journey. I hope you keep advancing to the next levels of spiritual maturity and avoid the loops where we go around in circles repeating trials and tests because we didn't learn.
Until next time… Blessings to You and Yours,
Sharon