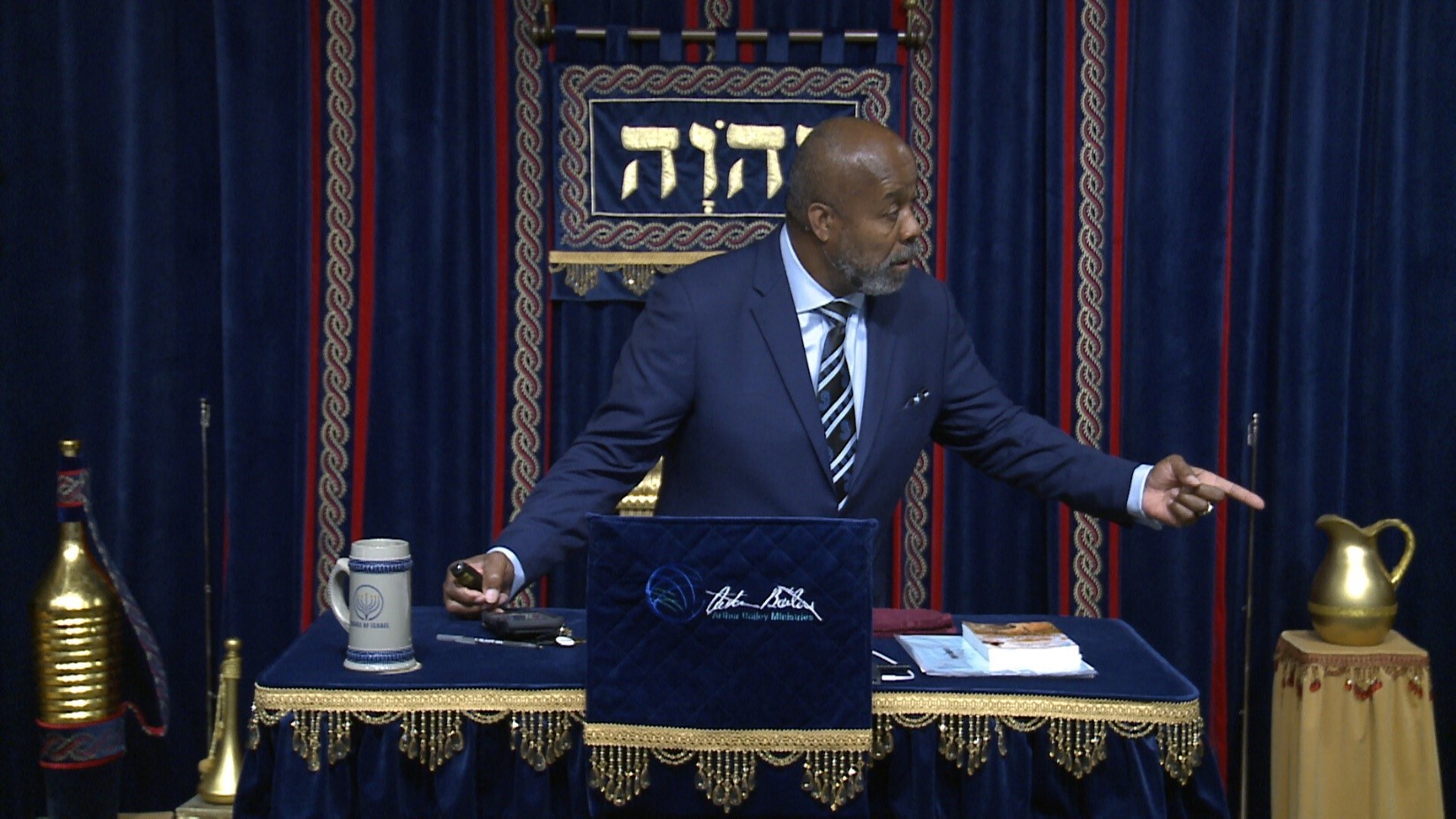 Listen as Arthur addresses Questions, Comments, and the Issues that affect our lives.
Question
How do folks who are returning to YeHoVaH influence others when they say you are going off the deep end?

Arthur's Condensed Message
The most challenging and yet the easiest response to others is to simply live your faith. Before you can share your faith with others, you must first live it. We must live what He is doing in our lives, and we must share what He has done through our testimonies.
We must do what we have been instructed, not just talk what we have heard! We must demonstrate our faith. We have to demonstrate the power of YeHoVaH in our lives. What is the point in having power if you can't demonstrate the power?
The world will continue to be the world. We can't save the world. That is Yeshua's job. Our job is to reduce the numbers in the "sinner pool" by Taking the Gospel of the Kingdom to the Whole World.
Listen to Arthur's Complete Response
We must live and walk by faith!
We are saved by grace through faith, but we live by faith.
Your faith will always be on trial.
If we move into fear, we haven't acknowledged Him because He hasn't given us that fear. If you are operating in fear, you have put your faith in something else!
Let us not take for granted the things that we have been given and focus on those things that have not happened in accordance to our timetable.
No matter what circumstances you are dealing with right now, you have a Mighty One that is mightier than the circumstance you are facing.
When Messiah comes into our lives, there is a CHANGE.
What is the point in having power if you can't demonstrate the power?
Until next time… Blessings to You and Yours,
Sharon