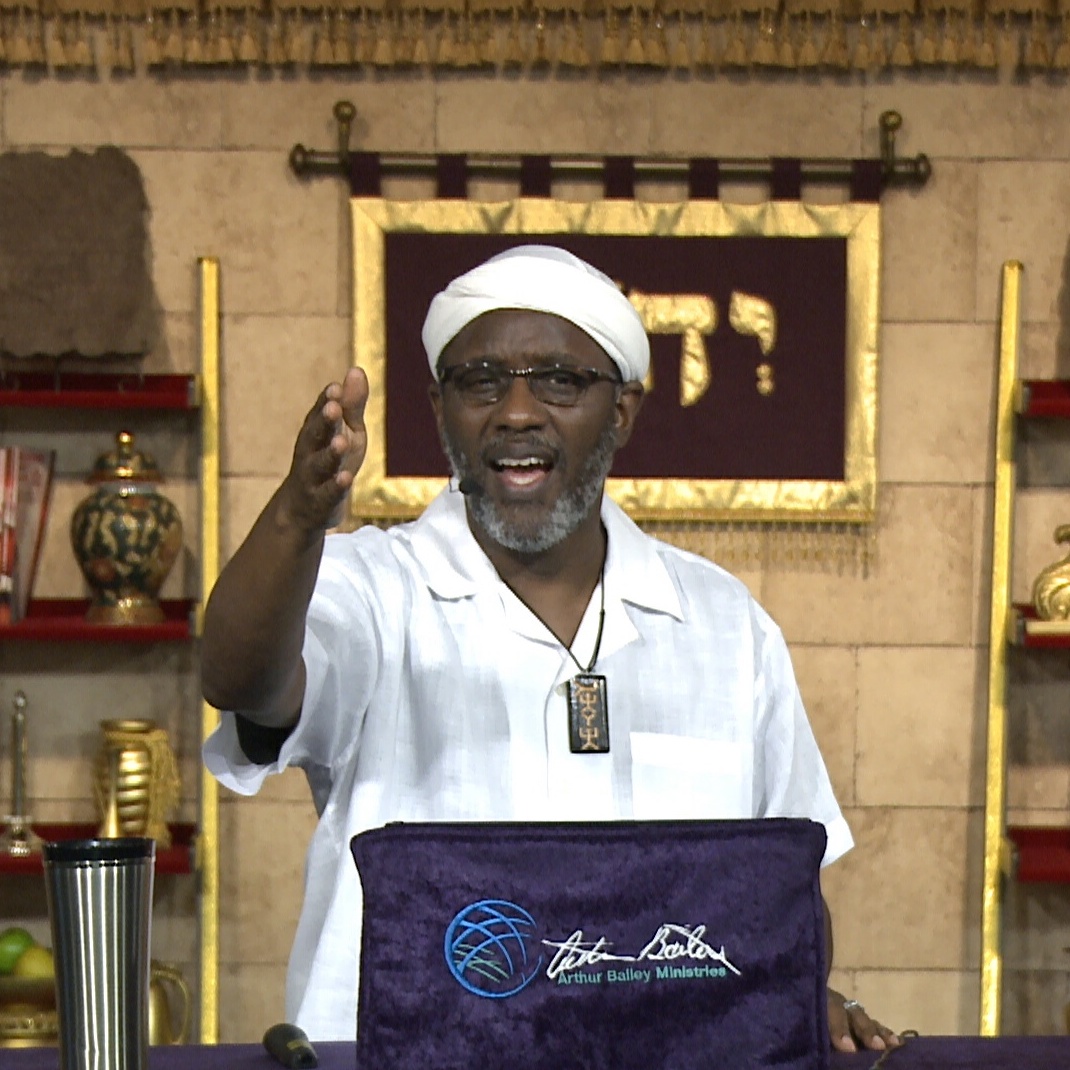 Shalom Saints,
Elder Efraiym Bridges' opening prayer declared that in the presence of our Elohim, the enemy cannot prosper!  Efraiym was relying on the Father to be in the midst of the teaching and for the Father to break any hindrance to the message.  We saw this manifested as Efraiym used examples in the natural world to teach spiritual lessons.
This message was about the Feast of Tabernacles, also known as Feast of Booths, Feast of Tents or Feast of Ingathering.  Efraiym explained that a Sukkah was a thicket, covert, rude booth, or temporary shelter.  It is a makeshift protective covering which is not a stable structure like a tent.  So does that eliminate RVs, hotel rooms, and time shares?!  Efraiym answers from scripture "Who is commanded to live in booths for seven days?"  All who are native born in Israel.  However, if you were not born in Israel, you are not commanded to dwell in booths, but it does not mean you cannot build one and live in it.
Learn more about The Fall Feasts of YeHoVaH
The Feast of Sukkot paints a picture of the temporary or transient nature of life.  YeHoVaH is our real shelter.  There is no security outside of Elohim.  Efraiym reminds us that our Father, in order to protect us, humbles us.  By our humility, Elohim knows if we will keep His commands and what is in our hearts.  Chastisement is part of the humbling and perfecting process for us.
Efraiym discussed many aspects of having a target to guide us so that we do not veer too much to the right or too much to the left.  Yeshua should be our target.  This is the responsibility of each person.  We do not get to inherit our parents' covenant with Elohim.  Everyone has to enter into his or her own covenant with the Almighty.
As Efraiym encouraged us, just because you weren't fit yesterday, doesn't mean you can't be fit today.  AND every habit isn't bad; every addiction isn't bad.  BE ADDICTED TO GOOD WORKS!
Sharon's Reflections on the Teaching
Efraiym's statement that not every habit and addiction is bad got me to thinking.  A few years ago, I purposed in my heart to get on my knees every night before bed to humble myself before the Creator and to speak in tongues to edify myself.  I would also ask the Holy Spirit to intercede for me in speaking my heart and cares to YeHoVaH.  After a few months, the thought came to mind that I was just carrying out a "habit".  I did not want to be doing something simply by rote.  "Habit" somehow had become a word with negative connotations! 
I persisted in my kneeling, showing submission, and speaking in tongues because I found that YeHoVaH revealed the solution to issues at that time.  He comforted me on my knees when I had come to my wit's end.  He gave me the interpretation of the tongues.  My faith grew as I learned to submit and wait on His timing.
I had heard that it takes 28 days to solidify a habit.  Efraiym mentioned that very timing too!  I can attest to that because, when I get in bed and have forgotten to pray on my knees, I tell myself that kneeling each night was not commanded so I can just skip tonight.  However, I cannot go to sleep until I slide out the bed and get on my knees.  I kneel and pray so that I can have peace of mind.
As Efraiym said, I am addicted to good works.
Buzz on the Teaching
I have a collaborator on this Buzz section:  my Sister Saint from Texas!  
The atmosphere at the House of Israel was super-charged!  Our Sisters and Brothers were happy and full of expectation.  There was much hugging and embracing in the sanctuary as we greeted Saints we had not seen in a while.  Saints, who were experiencing their first Tabernacles, joined in the synergy of the Family Reunion and felt the presence of YeHoVaH in our midst.  There was such expectation and excitement that the worship was elevated to such a spiritual level that had there been a Jericho Wall, it would have come tumbling down.  Listen to the praises to YeHoVaH.
We were celebrating with Saints from the Bahamas, Canada, Pennsylvania, New Jersey, Texas, North Carolina, South Carolina, and Ohio.   All of our differences in geography, ethnicity, culture, gender, and age came together as we celebrated in one accord the Almighty, our Father, our Creator, the Great "I AM"!
Near the conclusion of our worship, we read together the prayer in Deuteronomy 26:5-12 for the giving of the Firstfruits Offering.  Arthur led us in prayer to honor the One who brings the harvests in our lives.  We freely gave knowing that obedience to YeHoVaH's Commands brings blessings.  
Learn more about Feast of Firstfruits
Until next time … Blessings to You and Yours,
Sharon